It was a hot and sticky afternoon and Coldwater Lake beckoned. Scott Fedor had gone swimming there many times. But this day – July 3, 2009 – would be different. Scott dove in, not knowing that dry weather had reduced the Michigan lake's water level. His head slammed into the unforgiving lake bed floor. Scott, 33, broke his neck at C3. He was paralyzed from the shoulders down.
Such an accident would be a personal disaster for anyone. But those who know Scott feel a special, sharper sense of anguish over his debilitating injury. That's because people who know Scott have seen that he has an insatiable appetite for life and accomplishment.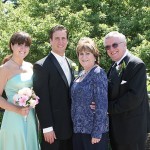 Scott Fedor was born to parents Felix and Roberta in 1976 in Cleveland, Ohio. The elder of two children, Scott is a caring brother to his sister, Lindsey. He was very involved in athletics throughout his childhood and especially had a passion for baseball and football. Scott was motivated by adventure and discovery.
Scott attended St. Ignatius High School, an all boy Jesuit school. During his high school years, he competed in the Continental Amateur Baseball Association World Series for 16 year-olds in Laredo, Texas. He also played Safety on the 1993 St. Ignatius State and National Champion football team which was honored by ESPN and USA Today.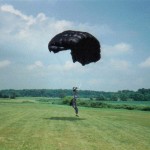 After high school, Scott attended Lehigh University in Bethlehem, Pennsylvania where he studied Finance and Mandarin Chinese. He was a member of Delta Tau Delta fraternity. Upon completion of his freshman year, Scott crossed the first item off his "bucket list" when he made two solo parachute jumps out of a Twin 125 Cessna with a couple of high school buddies.
After his sophomore year, Scott spent a summer abroad in China attending classes and studying the social and economic structure of that country. In China, Scott had the opportunity to trek along the Great Wall which allowed him to complete another "bucket list" item.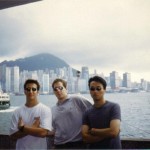 One of his fondest memories, though, was a 39-hour train ride from Shanghai to Guangzhou, followed by a 9-hour boat ride along the Pearl River into Hong Kong harbor.
The following year, Scott spent the summer in London, England where he interned as a Treasury Analyst for Invensys PLC. This afforded him the opportunity to cross off another "bucket list" item when he visited Stonehenge.
Upon graduation from Lehigh, Scott took a job with Delphi Automotive in Youngstown, Ohio where he worked for two years. It was during this time that Scott completed one of his "bucket list" adventures – ride a real bull for 8 seconds.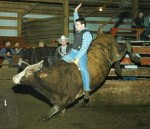 This one-time accomplishment turned into a two year hobby, albeit a dangerous one, that rewarded Scott with a few concussions and torn muscles.
Scott traveled back to England to reconnect with an Invensys workmate and the two headed to Ireland for a week of travel and Guinness pub tours.
After Delphi, Scott headed to Toledo, Ohio to work for Calphalon Corporation. While at Calphalon, he started up a multi-million dollar cutlery business. He was awarded Utility and Design patents for some of his product designs. In the evenings, he attended the University of Michigan Business School in Ann Arbor where he earned an MBA in Marketing.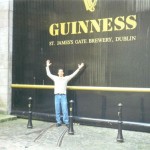 At the time of graduation the school was ranked #1 in the country by the Wall Street Journal. True to his Ohio roots, Scott walked across the stage to receive his diploma wearing an OSU necktie and carrying a buckeye in his hand.
An avid movie buff, Scott wrote a screenplay entitled Every Good Intention which was registered with the Screen Writers Guild of America, Hollywood, and copyrighted, thus completing yet another "bucket list" item.
Perhaps Scott's greatest accomplishment in Toledo was when he met his wife, Kristy, at BW3's on June 23, 2005.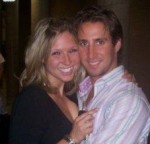 The couple moved to Winchester, Virginia a year later where Scott took a job with Trex as the Director of Product Management. Scott and Kristy spent 2 years in Virginia, during which time they were married.
Scott and Kristy shared a passion for travel and adventure. While in Virginia they embarked upon several adventures, which included excursions to Cancun/Riviera Maya, Dominican Republic and Key West.
The pair was also invited for a dinner cruise aboard the Forbes' family yacht, The Highlander, as a show of thanks for some work Scott had done with ForbesLife magazine.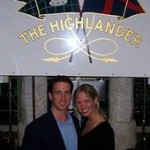 The two also began their tradition of attending the Kentucky Derby every May, where Scott was able to tick off one more "bucket list" item by enjoying a classic Mint Julep.
In the fall of 2008, the pair moved back to Scott's hometown of Cleveland. Back home, Scott worked as Vice President of Sales & Marketing for Halex, a Berkshire Hathaway company.
Scott and his wife enjoyed the city and everything it had to offer. Most of their weekends they could be found enjoying a meal in Little Italy, or a cocktail with friends at one of several favorite night spots.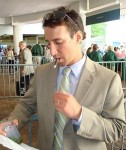 They continued their annual pilgrimage to Louisville for the Derby in May.
On July 3, 2009, Scott headed up to Coldwater Lake in Michigan with his wife. It was on that fateful day that Scott dove off a dock for an afternoon swim and broke his neck, which left him paralyzed with no movement or feeling below the shoulders.
Today Scott confronts a very formidable challenge. His deep inner resolve drives him to explore – to the best of his physical and financial abilities – the latest innovations and therapies available so that he can recover as many of his bodily functions as possible. After many, many hours of hard work, he has made progress.
Since that awful moment at the lake, there have been many difficult days. There will be more. But Scott will not quit. He's a fighter.
Take a moment to explore his web site. Read Scott's candid and well-written posts that document his days – both good and bad –but which also often exude an uplifting sense of hope. Send him an email or contribute to the fund that has been established to lessen the overwhelming cost of his rehabilitation. Scott Fedor is a refreshing and inspirational testament to the strength and drive of the human soul.
He has accomplished so much. He wants to accomplish so much more.
Learn more about Scott's Professional Life.